We've recently created a blog segment called "#Advantage" where we'll answer the questions that we get at Twitter. Our official Twitter hash-tag is #Advantage, and we'll explain this in further detail in a future blog post. For now, you can find additional information at www.twitter.com/advantage (or @advantage).
Our 4/24/14 question was from "CA Medicare Assist" (@MedicareInCA) in Santa Rosa, California. The question was this:
sporanox injection price Does healthcare reform make health plans cheaper? (see the official Tweet here) 
"CA Medicare Assist" (@MedicareInCa) mentions that this is the #1 question they're asked. And… it's a good one. Check out the answer below the tag.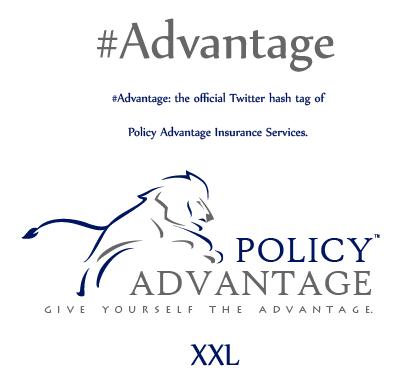 The answer is: grisovin fp 500 mg price in pakistan In certain cases, yes it does. Healthcare reform can make health plans "cheaper" for imiquimod cream to buy certain policyholders. However, there are some additional important details that should be considered. Here are the questions that are raised:
Thanks for stopping by at our "#Advantage" blog segment dedicated to questions from our followers and others. We hope you found our information to be valuable.
We'll continue to roll-out answers as questions come in. Don't forget to hash "#Advantage" at Twitter, and visit our official tag here: www.twitter.com/advantage.
Check back at our blog to get further information about funding healthcare. Also, please share with your friends, clients, colleagues, and family. Here are a few of our other information outlets:
Home Page: http://www.PolicyAdvantage.com
Twitter: http://www.twitter.com/PolicyAdvantage
Facebook: http://www.facebook.com/PolicyAdvantage
YouTube: http://www.youtube.com/PolicyAdvantage
Pinterest: http://www.pinterest.com/PolicyAdvantage
Word Press: http://www.policyadvantage.wordpress.com
http://policyadvantage.com/wp-content/uploads/2018/11/New-Font-Design-1-300x124.png
0
0
PolicyAdvantage
http://policyadvantage.com/wp-content/uploads/2018/11/New-Font-Design-1-300x124.png
PolicyAdvantage
2014-04-30 08:55:38
2016-05-28 10:41:13
#ADVANTAGE: Does Healthcare Reform Make Health Plans Cheaper? (4/24/2014)