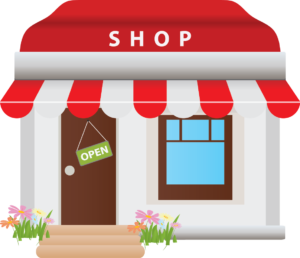 At Policy Advantage Insurance Services, we specialize in helping small businesses when it comes to their health benefits planning. Here's why:
Many times, small businesses don't have a Human Resources Department to help them sort-out their employee benefits. Therefore, small business owners can end up spending a lot of time and energy researching all the different options and planning strategies. At

PolicyAdvantage.com

, we can do the "heavy lifting" for you. We'll put together a custom program tailored to your fit your budget and necessities.
With the onset of healthcare reform, there are now many additional options when it comes to health coverage… and many of them are geared towards small businesses. At

PolicyAdvantage.com

, we know (and understand) how the health insurance industry works. We have broad-based and in-depth knowledge about what programs are available, and how you can put these pieces together to fit your business best.

Lastly… we like to help our clients grow and improve. Outside of just health coverage, we know that employee benefits can add a lot of value to an organization. We take great pride in taking good care of your employees, helping them find the benefits they want or need. We want to help you attract and retain the quality employees that are going to take your business to the next level.
If you're an employer between 2 to 50 employees, we want to talk with you. There's often a misinterpretation that brokerages are looking for the "big fish" clients. Not-so at PolicyAdvantage.com. We can't wait to help you improve your small business. For a free consultation, please contact us at our dedicated customer service line: 1(800) 617-0089, or shoot us an email at info@policyadvantage.com.
Thanks for stopping by, we hope you found our information to be valuable. Check back at our blog to get further information about funding healthcare. Also, please share with your friends, clients, colleagues, and family. Here are a few of our other information outlets:
Home Page: https://policyadvantage.com
Twitter: http://www.twitter.com/policyadvantage
Facebook: http://www.facebook.com/policyadvantage
YouTube: http://www.youtube.com/policyadvantage
Pinterest: http://www.pinterest.com/policyadvantage
Word Press: http://www.policyadvantage.wordpress.com
https://policyadvantage.com/wp-content/uploads/2020/03/Policy-logo-png-1-300x130.png
0
0
PolicyAdvantage
https://policyadvantage.com/wp-content/uploads/2020/03/Policy-logo-png-1-300x130.png
PolicyAdvantage
2015-05-12 18:12:55
2018-11-05 16:24:38
PolicyAdvantage.com: We Specialize in Helping Small Business