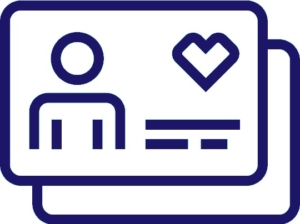 Open enrollment in the individual and family plan marketplace for health plans that start on January 1st, 2020 is just around the corner. Renewal processing will start in a couple of weeks, and open enrollment for new plans will continue shortly afterwards. If you're looking to enroll in a plan that starts on 1/1/2019, you'll want to have your application filled-out and submitted by December 15th, 2019.
At PolicyAdvantage.com, we've helped hundreds of individuals and familes navigate the health insurance environment since 2012. Through that experience, we've come up with a list of top tips for you in 2020:
Have a single point of contact. Things can change significantly from year to year, and you'll want to have a guide who knows and understands the conditions in your area. For example, there might be completely new health plans from new insurance companies being offered, your doctor and hospital networks may be expanded or change, plus more. Work with an agent who can help you efficiently navigate this each year.
Keep up with the regulatory environment in the state in which you reside. Regulations and access to care can change significantly from state to state. For example, as of January 1st, 2020, the state of California has significantly expanded access to health insurance subsidies through the state health insurance exchange. Many more families will have access to these subsidies to help them offset the cost of their health insurance premiums. At the same time, the state of California has completely eliminated access to short term health insurance plans. These short term plans can be much more affordable than typical individual or family health insurance plans, but they are also typically much more limited in benefits. California has decided that these short term plans are "junk plans," and they're no longer available throughout the entire state. These are examples of significant regulatory differences in California, when compared to other states.
Consider small group health insurance plans. If you are not eligible for exchange subsides to help you offset the cost of your individual health coverage, look into a small group health insurance plan if you have a small business (or even a group of partners). Small groups can be setup as VERY small groups, sometimes with just 1-2 participants. So if you have a business with you and a partner, there's a good chance you might be able to pair-up and find more affordable overall coverage as a small group of two, rather than purchasing two separate individual policies. Small group health insurance plans are underwritten differently than individual plans, which can sometimes help keep their costs lower.
Understand all of your coverage level options. In the individual & family plan marketplace, there are only four different levels of coverage: 1) Bronze Plans, 2) Silver Plans, 3) Gold Plans, and 4) Platinum Plans. Within each of these plans are different benefit levels (co-payments, deductibles, access to prescription drugs, etc), and the premiums can vary significantly from one level to the other. Make sure you closely evaluate your coverage level options to see if you're able to save money.
These are just a few of our top tips to help you navigate this year's 2020 health insurance open enrollment. Many things can change quite substantially from year to year, and that is why it's very important to have an independent health insurance agent who can help you navigate it all.
Connect with us at our contact page to get assistance. We can send you info online (email: [email protected], or chat in lower right), over the phone (800-617-0089), or in person (schedule an appointment with us).
Thanks for stopping by, we hope you found our information to be helpful. Check back at our blog to get further information about funding healthcare. Also, please share with your friends, clients, colleagues, and family. Here are a few of our other information outlets:
Home Page: https://policyadvantage.com
Twitter: http://www.twitter.com/PolicyAdvantage
Facebook: http://www.facebook.com/PolicyAdvantage
YouTube: http://www.youtube.com/PolicyAdvantage
Pinterest: http://www.pinterest.com/PolicyAdvantage
Word Press: http://www.policyadvantage.wordpress.com
https://policyadvantage.com/wp-content/uploads/2020/03/Policy-logo-png-1-300x130.png
0
0
PolicyAdvantage
https://policyadvantage.com/wp-content/uploads/2020/03/Policy-logo-png-1-300x130.png
PolicyAdvantage
2019-10-02 06:20:53
2019-10-02 06:27:19
Top Tips: 2020 Health Insurance Open Enrollment