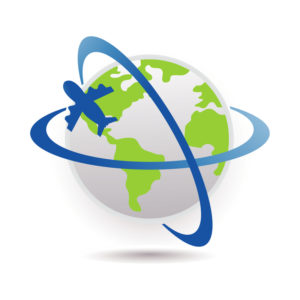 So you're passionate about… TRAVEL. We hear you, travel bloggers. And that's why we've put together a portfolio of TOP world-wide, affordable health insurance products for you. They can help you cover your health while you're globe-trotting. 
We know you like the fun stuff: the pictures, the food, the "must see" tourist destinations, and those OH-SO outstanding "off-the-beaten-path" gems that must be seen. You're working hard, and sharing those outstanding travel tips and experiences to a global audience. BUT… have you ever thought about the importance of your health while you're on the go?
Your health is IMPORTANT while you travel. Accidents can happen. Maybe you fall ill. In certain instances, you might even need a medical evacuation. Are you prepared? PolicyAdvantage.com is happy to tell you that we've got you covered by HIGH QUALITY mobile travel health insurance plans, that will cover you while you make your rounds throughout the world. All for a few dollars a day. These companies include:
Cigna Global

Anthem GeoBlue

IMG Global

Allianz Worldwide Care
The BEST part? You can get information, brochures, talk to a licensed insurance agent, and apply for coverage ALL online at our website. Start by visiting PolicyAdvantage.com/NorthAmerica (for travel bloggers with a passport from a country in North America). From here, you can run your own personal quotes, and get information. Need help from an agent? Click the chat box on the lower right hand side. We're on it for you.
EUROPEAN expats: we've got you covered too. Visit PolicyAdvantage.com/Europe, and do the same as above. We can cover European expats from MOST European countries (mainland, and others). Have a question? Hit-up our chat agents.
Thanks for stopping by, we hope you found our information to be valuable. Check back at our blog to get further information about funding healthcare. Also, please share with your friends, clients, colleagues, and family. Here are a few of our other information outlets:
Home Page: https://policyadvantage.com
Twitter: http://www.twitter.com/PolicyAdvantage
Facebook: http://www.facebook.com/PolicyAdvantage
YouTube: http://www.youtube.com/PolicyAdvantage
Pinterest: http://www.pinterest.com/PolicyAdvantage
Word Press: http://www.policyadvantage.wordpress.com
https://policyadvantage.com/wp-content/uploads/2020/03/Policy-logo-png-1-300x130.png
0
0
PolicyAdvantage
https://policyadvantage.com/wp-content/uploads/2020/03/Policy-logo-png-1-300x130.png
PolicyAdvantage
2016-11-13 05:18:13
2018-09-21 03:15:13
Travel Bloggers: Cover Your Health With Us Worldwide Online