On October 1st, 2013, the new health insurance marketplaces will open for enrollment across the country for the first time. These new marketplaces (or exchanges) were a major component of the Affordable Care Act (also known as Healthcare Reform, Obamacare, etc). The main objective of these exchanges is to extend coverage to those who cannot afford (or cannot obtain) health insurance. 
If you've been following along, in past blog posts we've described some of the characteristics of these new exchanges. We've discussed the general nature of these marketplaces (specifically the California state marketplace called "Covered California"). We've also talked a little bit about eligibility (ie: Federal Poverty Level), and the individual tax penalties involved if someone decides not to purchase health insurance.
That all being mentioned, we won't go back into those types of topics in this blog post. Instead, this post is intended to be more of a "checklist" for you, so you can decide if you're prepared for the new exchanges to open up.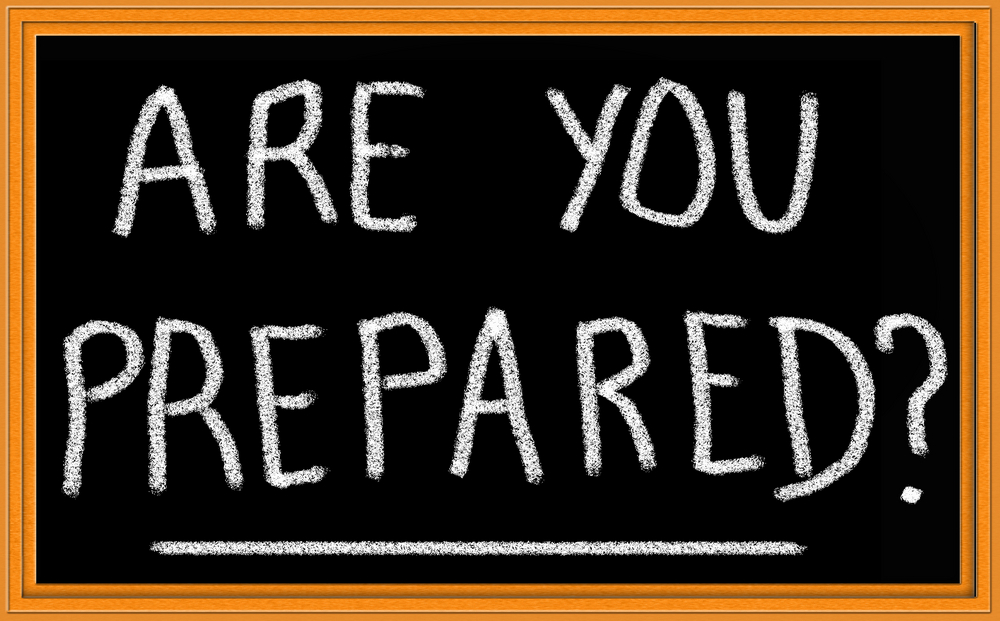 These are the kinds of questions you should be asking yourself before the new marketplaces open in October:
Do I currently have health insurance? 
If the answer is no, it's most likely for a few different reasons: A) It's not affordable. You just flat-out can't pay the expensive premiums. B) It's not easily accessible. You want health insurance, but you can't get it. You could be self-employed, between jobs, unemployed, or you may have a preexisting condition. C) You really don't care. You can afford some kind of health insurance plan (and you have access to one), but you don't want to spend your money on health insurance premiums. If these examples sound like you, you'll want to take a very close look at the new health insurance exchanges.  
If the answer is "yes I do have health insurance," you want to ask: Where am I currently getting my health insurance?
This is an important question. You'll want to know if you're buying your own plan, or if you're getting it through an employer. Regardless of which one it is, you may want to take a look at the health insurance marketplaces because your premiums might be cheaper if you are eligible to receive premium subsidies (which will be many, many people… so make sure to take a look). However, if your employer currently has affordable health insurance coverage in place for you at work, or if your spouse has access to an employer plan, you may not be eligible for subsidies in the exchange.
Does it make more sense for me to buy a health insurance plan…?… or pay a tax penalty.
By January 1st, 2014 it's got to be one or the other. You've either got to buy a minimum essential coverage health insurance plan, or you've got to pay a tax penalty. You'll want to decide which one will make more sense in your situation (in certain cases, it may make more sense to pay the tax penalty, especially the first year).
Are the health insurance plans inside of the marketplaces the same as the ones outside of them?
The answer to this is yes. The plans inside the exchange will be the same as those outside of it (both are plans from private companies like Kaiser, Health Net, Anthem, etc).
Should I shop in a health insurance exchange?
You can always purchase an individual health insurance plan outside of a state health insurance marketplace (and starting on January 1st, 2014 you can't be denied coverage for preexisting conditions inside or outside of an exchange). This means you don't have to shop for your plan inside the exchange. However, the big advantage to shopping in the exchanges: you may qualify for substantial subsides that will reduce your monthly premium by quite a bit. The disadvantages: there is some additional administration (tax forms, etc). Also, certain plans and physician networks may not be available through the exchange (ie: not all insurance companies offer plans in the exchanges).
How (and where) can I apply for a plan in the exchange?
Eventually, the easiest way to take care of this will be online. You'll be able to jump online and shop & compare insurance rates right at the state marketplace website. We say "eventually," because states are still getting online accessibility prepared. Until then, you can apply in person, over the phone, or with a trained "assister/navigator" (these are people that are certified by the state's Department of Insurance to help you enroll. IE: a Certified Insurance Agent). We can help you, please contact us.
Although these are not all of the questions you should be asking yourself, they are a very good start. They should help you begin to understand and make decisions about participating in a state health insurance marketplace.
Remember: on January 1st, 2014, you need to have a health insurance plan in place, or pay a tax penalty. The state health insurance marketplaces will be a big source of insurance for those who are currently uninsured. Make sure to take a good look at them, especially if you don't currently have health insurance.
Thanks for stopping by, we hope you found our information to be valuable. Check back at our blog to get further information about funding healthcare. Also, please share with your friends, clients, colleagues, and family. Here are a few of our other information outlets:
Home Page: https://policyadvantage.com
Twitter: http://www.twitter.com/PolicyAdvantage
Facebook: http://www.facebook.com/PolicyAdvantage
YouTube: http://www.youtube.com/PolicyAdvantage
Pinterest: http://www.pinterest.com/PolicyAdvantage
Word Press: http://www.policyadvantage.wordpress.com
https://policyadvantage.com/wp-content/uploads/2020/03/Policy-logo-png-1-300x130.png
0
0
PolicyAdvantage
https://policyadvantage.com/wp-content/uploads/2020/03/Policy-logo-png-1-300x130.png
PolicyAdvantage
2013-09-09 06:45:08
2016-05-28 15:56:15
Health Insurance Marketplaces: Enrollment Begins October 1st