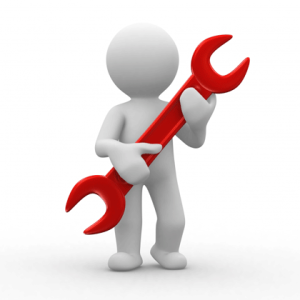 Today's blog post is a general overview about all of the "tools" that are available to people to fund their healthcare. We're also going to talk about the sources of these tools.
One of our biggest goals is to help you understand the programs that are available, and where the access and funding of these programs comes from.
Keeping it simple, there are three major sources that fund benefits programs:
Your employer.

Your contributions (You).

The government.
Below are summaries of the programs that are available to people through the above listed benefits sources. Keep in mind that only healthcare, disability, and life benefits are discussed (retirement benefits are not included):
Government Programs:
OASDI (Social Security): Old Age, Survivors, and Disability Insurance. This is a government program that provides benefits for the elderly, survivors/dependents of deceased family members, and the disabled. 
Medicare: This is a government program that provides health benefits for the elderly.
Medicaid: This is a government program that provides health benefits for the poor.
State Disability Income: Five states have state disability programs (California, New York, New Jersey, Hawaii, Rhode Island). Puerto Rico also has a disability program. These programs help the citizens of these states with income protection in the event of disability.
State Health Insurance Exchanges (set to begin January 1st, 2014): The new "Health Insurance Marketplaces" of healthcare reform (ACA 2010) will provide a place where people with incomes between 100% and 400% of the Federal Poverty Level (FPL) may receive subsides to purchase individual health insurance policies.
Guaranteed Issue Mandate: A provision of ACA 2010 (healthcare reform) that will require insurance companies to accept all applicants who apply for health insurance.
Employer Programs: 
Group Health Insurance Plan: 

Some employers may offer their employees an opportunity to enroll in a group health insurance plan. The employer may pay all (or a portion) of premiums. 

Group Dental Insurance Plan: Some employers may offer a group dental plan that is similar in concept to a group health insurance plan.
Employer-Paid Vision, Supplemental Health Insurance, and Life: Employers may decide to add additional benefits that are paid for.
Health Reimbursement Arrangements (HRAs): These are arrangements that are set up by an employer to reimburse employees tax-free for "qualified medical expenses."
Employer Self Funding: This is an arrangement where an employer pays for the medical expenses of their employees through the general revenue of the company. Typically there is a third party administrator and stop-loss coverage involved.
Individual Programs (programs you pay for individually):
Individual Health Insurance Plans: These are insurance plans that people participate in outside of an employer. Starting on January 1st, 2014 all applicants who apply for individual health insurance must be accepted.
Voluntary Benefits: These are benefits that are typically offered to the employees of a group at a "group rate" that is usually discounted. Employees typically pay for these benefits through payroll deduction, and premiums can also be paid for tax-free through section 125. Examples of voluntary benefits include supplemental health insurance, vision & dental plans, disability insurance, life insurance, etc.
Individual Life, Dental, Vision: There are many individual life insurance, dental, and vision programs available outside of group plans.
Health Savings Accounts (HSAs): Health Savings Accounts allow people to save money for medical expenses, and then pay for them tax free.
Union, Association, MEWA, etc: Individuals may have accessibility to benefits through these types of organizations. Benefits may be paid for out of pocket, and could be offered at a reduced rate.
The above listed gives you the general overview of the benefits that are available through the government, employers, and individual purchases. This does not include all benefits (as it is a general overview)… but it should give you a broad-based idea about the tools that are available, and where they come from.
Thanks for stopping by, we hope you found our information to be valuable. Check back at our blog to get further information about funding healthcare. Also, please share with your friends, clients, colleagues, and family. Here are a few of our other information outlets:
Home Page: https://policyadvantage.com
Twitter: http://www.twitter.com/policyadvantage
Facebook: http://www.facebook.com/policyadvantage
YouTube: http://www.youtube.com/policyadvantage
Pinterest: http://www.pinterest.com/policyadvantage
Word Press (you are here): http://www.policyadvantage.wordpress.com
https://policyadvantage.com/wp-content/uploads/2020/03/Policy-logo-png-1-300x130.png
0
0
PolicyAdvantage
https://policyadvantage.com/wp-content/uploads/2020/03/Policy-logo-png-1-300x130.png
PolicyAdvantage
2013-02-18 12:52:55
2016-09-27 08:06:05
Your Health Benefits Toolbox