Note: **this is the first (1) of a series of four (4) blog posts that are related to healthcare reform. We recommend that you read them in order. Here is the suggested order of reading:
——————————————————————————————————————————
Now that healthcare reform has made it through Congress, been signed by the President, was upheld by the Supreme Court, and survived an additional presidential election… we're assuming the law is here to stay.
So with that… we need to introduce to our clients, potential clients, and colleagues the "cast of characters" that are important as this legislation sets in. ie: some of the major players. Here's the scouting report: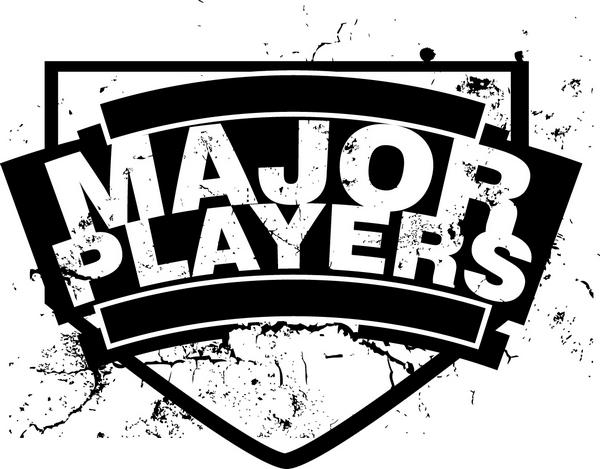 #1) State Health Insurance Exchanges: In California, the exchange is called "Covered California" (www.coveredca.com). There is still much to be announced (because these exchanges have not yet completely taken shape). As information becomes available, we'll roll it out. Begin to understand State Health Insurance Exchanges: they're set to start January 1st, 2014.
#2) "Guaranteed Issue" Mandate: The phrase "Guaranteed Issue" is an insurance term. It means a policy must be offered to any eligible applicant without regard to health status. In other words, if you apply for coverage, you must be accepted. Starting on January 1st, 2014… all health insurance policies must be guaranteed issue.
#3) Health Insurance Mandate: The law imposes a health insurance mandate (for nearly all Americans) to take effect starting in 2014, based on the Congressional power to regulate tax. Know where (and how) you can obtain affordable coverage.
#4) Individual & Family Plans (IFP): Currently there are only two segments of health insurance: A) Individual and Family Plans and B) Group Health Insurance.
The Individual and Family Plan (or IFP) segment is set to expand considerably starting in 2014. The reason: preexisting conditions must be covered at that time.
#5) Large Employer Mandate (+50 employees): Starting in 2014, the Act requires employers with 50 or more equivalent full-time employees to offer health insurance that is "affordable, minimum essential coverage" (and if not, face tax penalties). Specific questions about tax penalties should be directed to your tax advisor.
 #6) Account-Based & Defined Contribution Health Planning: Health Savings Accounts (or HSAs), and Health Reimbursement Arrangements (or HRAs) will be an important tool for employers in the post healthcare reform environment. Look for health benefits planning strategies to continue to move in this direction. "Equity-based" health planning involves pairing-up health insurance policies with tax-advantaged reimbursement accounts.
#7) Medicare & Medicaid: There were significant portions of the law that were relevant to Medicare and Medicaid. You'll want to stay up-to-date on those topics. If you have questions, we're currently referring them to our Medicare and Medicaid affiliates.
#8) Changes: This was large and far-reaching legislation… over time, legislation of this magnitude has a tendency to go through changes. Know and understand this may occur (most likely if/when things don't go as planned). Some of these changes may be as important as the above mentioned topics. In the years to come, there may be additions and subtractions to portions of the law. Simply: you'll want to stay up-to-date with changes.
———————————————————————————————————————————-
That concludes our introduction of healthcare reform's major players. The above "cast of characters" will give our clients, potential clients, and colleagues a good place to start when trying to understand this large (and sometimes complicated) piece of legislation.
Over the coming weeks and months, we'll continue to roll out information that is pertinent to these subjects. We invite you to follow along as we continue to move forward. We like sharing great information. We'll be your resource in one place.
Thanks for stopping by, we hope our information was valuable to you. Check back at our blog to get further information about funding healthcare. Also, please share with your friends, clients, colleagues, and family. Here are a few of our other information outlets:
Home Page: https://policyadvantage.com
Twitter: http://www.twitter.com/PolicyAdvantage
Facebook: http://www.facebook.com/PolicyAdvantage
YouTube: http://www.youtube.com/PolicyAdvantage
Pinterest: http://www.pinterest.com/PolicyAdvantage
Word Press: http://www.policyadvantage.wordpress.com
Important Editor's Note 11/22/2013: Since posting these original blog posts, federal guidance regarding "Stand-Alone HRAs" (which are addressed in some places throughout these articles) has undergone significant changes. In order to stay in full IRS/ERISA compliance, please be advised that there are now many additional considerations when adopting this type of benefits planning strategy. Consult with a proper broker or insurance professional before utilizing employer dollars to purchase individual health insurance policies. 
https://policyadvantage.com/wp-content/uploads/2020/03/Policy-logo-png-1-300x130.png
0
0
PolicyAdvantage
https://policyadvantage.com/wp-content/uploads/2020/03/Policy-logo-png-1-300x130.png
PolicyAdvantage
2012-11-12 17:36:31
2016-06-05 12:45:04
Healthcare Reform: The Major Players