Today we're going to provide small businesses with some information about healthcare reform. We've put together a checklist, so you can walk through each important item one-by-one.
What does a checklist do? It helps you navigate. If you have a checklist of items, you'll know exactly what you need and where to get those items. It's just like running errands. By having a checklist, you won't forget the important things either. The things that will save you time, money, and help you improve coverage.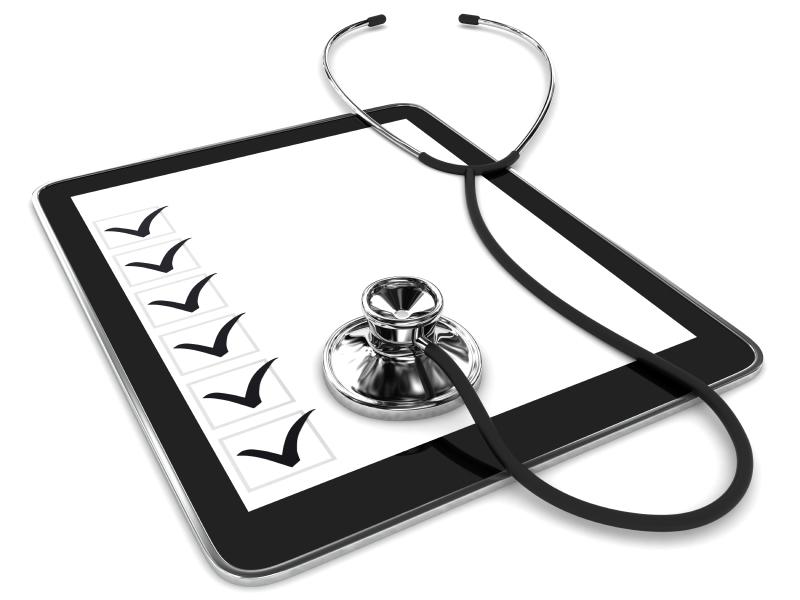 Item #1: Determine if you're a small business.
This is number one. You want to establish this right away. Why? Because there are costly tax penalties that may be incurred if you're actually a "large business" and don't provide health coverage to your employees. As it stands, "large businesses" are mandated to provide healthcare coverage to their workers. Small businesses are not.
Knowing whether-or-not you're a small business will also help you determine your plan design strategies. Providing health benefits for yourself or your employees as a small business owner differs greatly compared to those of large businesses.
Question: What is the definition of "small business" with regard to the healthcare reform law? Answer: Small businesses are businesses with less than 50 fulltime equivalent employees for the previous calendar year. You'll sometimes see "fulltime equivalent employee" abbreviated as "FTE." This is a very important concept. Also, your FTE count DOES include part-time employees. A part-time employee is defined as working less than 30 hours per week, and there's a calculation when determining their "full time equivalency." If you're anywhere near 50 FTE, you'll want to make sure to have this all sorted out, because there are costly tax penalties for those employers that are over 50 FTE and don't provide health coverage.
Item #2: Know the differences between individual health plans and small group health plans.
The second important item is to know the differences between individual coverage and small group health insurance coverage. If you know anything about health insurance, you'll know that these are two parts of the industry are completely different. They have different characteristics. There are different rules. There are different eligibility criteria. There are different tax incentives.
Depending on your business, your objectives, your budget, and other considerations… you'll need to determine what kind of health insurance plan you want to work with: A) Individual health insurance plans, or B) A group health insurance plan.
The good news: because of healthcare reform, it's now easier than ever before to work with individual health insurance plans to provide coverage to your employees. And in certain cases, it might even make more sense. Know how individual health insurance plans and the health insurance exchanges can work for small business.
That being said, group health insurance can still be an important option for small businesses. Group health insurance plans also have the best tax incentives, especially if employees are contributing to the plan. Physician networks are also sometimes better when working with small group health insurance plans.
Additionally, there is now a group health insurance plan called SHOP (the Small Business Health Options Program) that is available through the health insurance marketplaces. SHOP can provide tax-credits to help with premiums for qualified small businesses.
Item #3: Decide if you're going to provide health coverage for your entire group or just yourself. 
Remember: small businesses (less than 50 FTE) are not required to provide health coverage to their employees. However, if you're not going to provide coverage, you and your employees will still need to find an individual health insurance plan somewhere on your own. The reason? Everyone has to have health coverage or pay a tax penalty.
Determine if you have a budget for your entire group. There could be strategies that are surprisingly affordable, especially based on the size and average income of your group.
Item #4: Understand the different planning strategies for small business.
There are a variety of different planning strategies that are available to small businesses. These different strategies can utilize individual insurance plans, or group insurance plans.
Health insurance is a very basic benefit that can help you attract and retain quality employees. If you determine that you'd like to help provide coverage for your employees, you'll want to come up with a program that fits your objectives best. Here are a few of them:
Defined Contribution Strategy: "Defined contribution" is a retirement planning phrase. It's been around for a long time. You can Google it and read all about it. Health benefits planners are now using "defined contribution" strategies to fund healthcare. And it's simple. It's exactly what it says it is: you "define a contribution" (ie: $300) per month, and employees then purchase their own individual health insurance plans. Employees can pick from insurance policies that are both on or off the public health insurance marketplaces (where they may also receive substantial subsidies, based on income). This strategy is budgetable, and gets business owners out of the business of making insurance decisions. Employees make their own decisions and purchase their own plan. Effectively, all it is is an after-tax stipend. A raise.
Consumer Directed Health Planning: This can also be referred to as account based or equity based planning. Small business owners can provide their employees access to a high deductible health plan (usually a group plan), and then pair it up with an HRA (health reimbursement arrangement) or HSA (health savings account). The HRA or HSA becomes an asset that builds equity over time. You retain funds that would normally go to the insurance companies in the form of premiums, and ownership of the account stays with either the employee or business, depending on your strategy.
Small Business Health Options Program (known as SHOP): This is a new program that has been made available on both the federal and state health insurance exchanges. It was specifically designed to help small businesses (under 50 FTE) provide a group health insurance plan to their employees. Depending on income and size of your group, you may also be eligible for a sizable tax credit (up to 50% of premiums).
Item #5: Know where you have access to products, advice, customer service, and consultation.
This is the last item on the list. Know where you can find help. Find effective advisers that can help you sort everything out. A "one-stop-shop" can help you save time, money, and a lot of hassle by "outsourcing" your small business health benefits planning. It's like having your own human resources department.
And the good news: brokers are typically compensated by the insurance companies in the form of commissions. So you don't have to worry about broker fees, etc. Compensation is built into every single health insurance plan regardless of whether-or-not you choose to work with an adviser.
Additionally, a broker will keep you "in the know" about new products, strategies, and reforms. They should offer a broad range of products and services that will make your planning very convenient for you. Here are some of the qualities you should look for in a broker/consultant:
Licensed, accredited, ethical. Find consultants that are licensed by the Department of Insurance to do business in your state. Take it a step further and find advisers that have professional designations. People with these designations provide advanced knowledge, and also adhere to strict ethical standards.
A strong selection of reputable product choices. Your broker/consultant should offer you a wide variety of choices from reputable insurance companies.
Advice and consultation in non-insurance products and services. Your broker/consultant should also be offering products and services that are considered "non-insurance products." After-all, the goal is to fund healthcare efficiently, and there are important tools that can help accomplish this besides just insurance policies. Things like HRAs (health reimbursement arrangements), HSAs (health savings accounts), COBRA administration, knowledge of tax incentives, etc. Find a well-rounded broker.
And that's it. That's your healthcare reform checklist for small business. By understanding the points we've made, you'll be on the right path to drafting a health benefits program that fits you or your business best.
We help individuals and businesses sort everything out at Policy Advantage Insurance Services. We can help you design an effective, efficient program that fits your objectives. Please contact us anytime for a free consultation.
Thanks for stopping by, we hope you found our information to be valuable. Check back at our blog to get further information about funding healthcare. Also, please share with your friends, clients, colleagues, and family. Here are a few of our other information outlets:
Home Page: https://policyadvantage.com
Twitter: http://www.twitter.com/policyadvantage
Facebook: http://www.facebook.com/policyadvantage
YouTube: http://www.youtube.com/policyadvantage
Pinterest: http://www.pinterest.com/policyadvantage
Word Press (you are here): http://www.policyadvantage.wordpress.com
https://policyadvantage.com/wp-content/uploads/2020/03/Policy-logo-png-1-300x130.png
0
0
PolicyAdvantage
https://policyadvantage.com/wp-content/uploads/2020/03/Policy-logo-png-1-300x130.png
PolicyAdvantage
2014-07-14 04:58:59
2016-05-28 10:37:25
Consumer Checklist: Helping Small Business Navigate Healthcare Reform