C is for:
"COINSURANCE"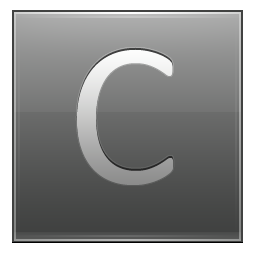 Coinsurance (or co-insurance): is the percentage of covered expenses under a major medical plan that will be paid once the deductible is satisfied.
Said another way, it's the portion of the bill that the policyholder is responsible for, once the deductible has been met. 
—————————————————————————————————————————————-
Example:
Plan Type: PPO
Co-Payment: $30 primary care, $50 specialist
Deductible: $3000
Coinsurance: 70%/30%
Annual out of Pocket Maximum: $5000
Based on the example above, once the $3000 deductible has been paid, the policyholder is then responsible for 30% of covered expenses (the coinsurance) up to $5000 (the out of pocket maximum). The insurance company pays the remaining covered expenses.
—————————————————————————————————————————————-
In many cases, the use of coinsurance is most common with a hospital stay. However, in some cases (depending on the structure of the insurance contract you have in place), there may be coinsurance for outpatient surgeries, basic physician services, primary care, etc.
Thanks for stopping by, we hope you found our information to be valuable. Check back at our blog to get further information about funding healthcare. Also, please share with your friends, clients, colleagues, and family. Here are a few of our other information outlets:
Home Page: https://policyadvantage.com
Twitter: http://www.twitter.com/policyadvantage
Facebook: http://www.facebook.com/policyadvantage
YouTube: http://www.youtube.com/policyadvantage
Pinterest: http://www.pinterest.com/policyadvantage
Word Press (you are here): http://www.policyadvantage.wordpress.com
https://policyadvantage.com/wp-content/uploads/2020/03/Policy-logo-png-1-300x130.png
0
0
PolicyAdvantage
https://policyadvantage.com/wp-content/uploads/2020/03/Policy-logo-png-1-300x130.png
PolicyAdvantage
2013-01-21 07:45:28
2013-01-21 07:45:28
Insurance Alphabet: Letter C