D is for:
"Deductible"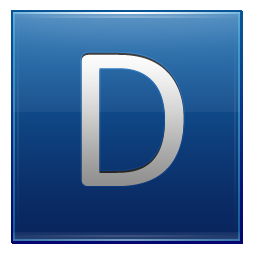 Deductible: is the initial amount of medical expenses an individual must pay before he or she will receive benefits under a medical expense plan.
—————————————————————————————————————————————-
Example:
Plan Type: PPO
Co-Payment: $30 primary care, $50 specialist
Deductible: $3000
Annual out of Pocket Maximum: $5000
In the PPO listed above, the deductible is $3000. The $3000 deductible must be met before any other benefits are payable.
However, sometimes primary and specialty care office visits are excluded from having to meet the deductible. Other additional services may also sometimes be excluded (ie: things like lab work and x-rays, etc). It's important to understand what is covered before the deductible has to be met. In addition, it's also important to understand whether or not the deducible counts towards the plan's annual out of pocket maximum.  
—————————————————————————————————————————————-
Important note about deductibles: The deductible is one of the major components in a health plan that regulates premium prices. The higher your deductible is (ie: the more you pay out of pocket), the lower your premium is. The lower your deductible is (ie: the less you pay out of pocket), the higher your premium is. The reason this is important to note, is because Consumer Directed Healthcare typically uses higher deductible plans in order to lower premiums. With these higher deductibles, you'll want to look into additional security with money-smart concepts with things like HRAs, HSAs, etc. They can help you retain premium dollars. For additional information about Consumer Directed Healthcare click here.
Thanks for stopping by, we hope you found our information to be valuable. Check back at our blog to get further information about funding healthcare. Also, please share with your friends, clients, colleagues, and family. Here are a few of our other information outlets:
Home Page: https://policyadvantage.com
Twitter: http://www.twitter.com/policyadvantage
Facebook: http://www.facebook.com/policyadvantage
YouTube: http://www.youtube.com/policyadvantage
Pinterest: http://www.pinterest.com/policyadvantage
Word Press (you are here): http://www.policyadvantage.wordpress.com
https://policyadvantage.com/wp-content/uploads/2020/03/Policy-logo-png-1-300x130.png
0
0
PolicyAdvantage
https://policyadvantage.com/wp-content/uploads/2020/03/Policy-logo-png-1-300x130.png
PolicyAdvantage
2013-04-01 07:45:11
2013-04-01 07:45:11
Insurance Alphabet: Letter D