Note: **this is the fourth (4) of a series of four (4) blog posts that require some knowledge of previous posts to be understood. We recommend that you read them in order. Here is the suggested order of reading:
——————————————————————————————————————————
When we talk about an employee benefits "home run," we're talking about a concept that is really "clutch" in many different aspects. HRAs are that clutch concept… especially in the post-healthcare reform environment. Here's why:
Flexibility, Freedom of Choice, and Quality of Coverage: HRAs are flexible in the sense that they can help in just about any employee benefits setting. They're really a "universal key." It doesn't matter what you currently have in place, they can be very beneficial in your planning strategy. In many cases, HRAs also allow an employee to choose the plan that fits them best, and "consumer direct" their program.
Budgetability and Ease of Administration:  We have talked about the "defined contribution" concept w/ respect to employee benefits in past posts. This is that concept: the HRA allows an employer to make decisions based on how much money he/she would like to contribute to each employee's HRA (it's much like a monthly allowance, tax free). Employees then make their own purchasing decisions. That's the defined contribution… and it's budgetable. With the help of a third party administrator (TPA), administration is easy. 5 minutes a month. 

Tax Incentives: "Qualified Medical Expenses" can be reimbursed tax-free through payroll with the help of Section 105 HRAs (this includes individual insurance premiums).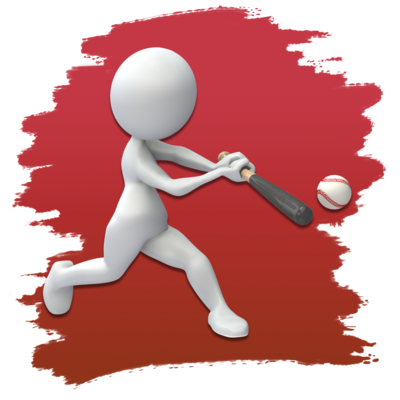 As you can see, Health Reimbursement arrangements hit every base. That's why we refer to them as an employee benefits "home run."
Employers can utilize the tax incentives, flexibility, budgetability, and simple administration to tailor a program that fits the exact needs of each business. Employees also have freedom of choice (to pick any plan); they will become involved in their own decision-making.
We will get into further detail about how an HRA goes in to place, step-by-step, in future posts. Keep in mind that these are an important concept w/ regard to healthcare reform. They're a valuable employee benefit, regardless of your future strategy when it comes to navigating the new legislation (ie: whether you decide to utilize private or public options).
Important Editor's Note 11/22/2013: Since these original blog posts, federal guidance regarding "Stand-Alone HRAs" (which are addressed in-depth throughout these articles) has undergone significant changes. In order to stay in full compliance, please be advised that there are now many additional considerations when adopting this type of benefits planning strategy. Consult with a proper broker or insurance professional before utilizing employer dollars to purchase individual health insurance policies. 
Thanks for stopping by. We hope you found this information to be useful and valuable to yourself or your organization. Please check back weekly, as we add posts that help empower our clients to make sound health benefits decisions. Also, feel free to follow along at our other outlets:
Twitter: www.twitter.com/policyadvantage
Facebook: PAIS Facebook Page
Google+: PAIS Google+ Page
Blog: www.policyadvantage.wordpress.com
https://policyadvantage.com/wp-content/uploads/2020/03/Policy-logo-png-1-300x130.png
0
0
PolicyAdvantage
https://policyadvantage.com/wp-content/uploads/2020/03/Policy-logo-png-1-300x130.png
PolicyAdvantage
2012-12-03 07:45:07
2012-12-03 07:45:07
Health Reimbursement Arrangements (HRAs): The Employee Benefits Home Run