**Take a copy of PolicyAdvantage.com's Florida health insurance guide with you, and share it. Download below in .PDF format.
FLORIDA HEALTH INSURANCE GUIDE (click to download)
Needing to shop and compare your health coverage options in Florida? We make it easy. Utilize our industry-leading technology to compare the best health plans in your area, see if you qualify for premium assistance, and apply online with ease. CLICK HERE TO START SAVING MONEY ON YOUR FLORIDA HEALTH INSURANCE NOW.
______________________________________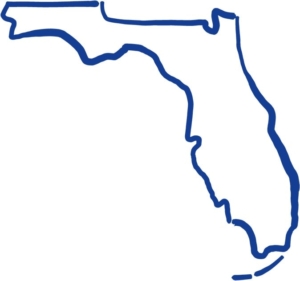 Florida: welcome aboard. PolicyAdvantage.com is happy to announce that our products and services are available across the entire state, and we look forward to working with you.
As your independent insurance agent, we represent you, our client… and help you find the exact policy that fits you best.
Our number one goal is to help individuals, families, small businesses, and large companies maximize the efficiency of their health insurance plans:
Improve Coverage
Add Flexibility by Offering a Variety of Plan Selections (HMOs, PPOs, etc.)
Provide the Most Current Health Insurance Financial Planning Strategies
Save Time
Save Money
Find Your Physician & Hospital Networks
Maximize Tax Incentives
Find Dental/Vision Plans
Provide Direct Access to Expert Licensed Agents
…And more.
Your health insurance plan is one of the most important decisions you can make, and we're here for you every step of the way.
At PolicyAdvantage.com, we provide a broad range of products and services. We have the capacity to help just about anyone with their health coverage: individuals, families, small businesses, and large companies. Our services are fee-free (ie: premiums are the same, if you work with or without us as your agent). Your single point of contact. All in ONE place.
Products available in Florida:
Individual & Family Plans
Federal Health Insurance Exchange Plans (www.HealthCare.gov)
Small Group Health Insurance Plans (for employers of 1-50 employees)
Large Group Health Insurance Plans (for employers with 50+ employees)
Individual, Family, and Group Dental Plans
Individual, Family, and Group Vision Plans
Individual, Family, and Group Life Insurance Plans
At PolicyAdvantage.com, we contract with most of Florida's best health insurance companies:
Cigna
United Healthcare
Oscar Health
Bright Health
…+Many others.
Additionally, we're a HealthCare.gov certified insurance agency. We are able to help you navigate the federal health insurance exchange, where you might be eligible for premium assistance, based on your household size and gross annual income.
Lastly, PolicyAdvantage.com is a "digitally friendly" agency. Just a simple direct message away anywhere online, our clients love our custom-branded ePackets delivered straight to their email. Connect with us online today. Lets start designing and implementing a health coverage program that you, your family, or your company's employees will love.
Thanks for stopping by, we hope you found our information to be helpful. Check back at our blog to get further information about funding healthcare. Also, please share with your friends, clients, colleagues, and family. Here are a few of our other information outlets:
Home Page: https://policyadvantage.com
Twitter: http://www.twitter.com/PolicyAdvantage
Facebook: http://www.facebook.com/PolicyAdvantage
YouTube: http://www.youtube.com/PolicyAdvantage
Pinterest: http://www.pinterest.com/PolicyAdvantage
Word Press: http://www.policyadvantage.wordpress.com
https://policyadvantage.com/wp-content/uploads/2020/03/Policy-logo-png-1-300x130.png
0
0
PolicyAdvantage
https://policyadvantage.com/wp-content/uploads/2020/03/Policy-logo-png-1-300x130.png
PolicyAdvantage
2020-05-28 21:08:50
2021-11-15 06:05:27
PolicyAdvantage.com: Available in Florida