Today's article is about how Policy Advantage Insurance Services can help you with your health benefits planning. As you know, we've written a few blog posts about this topic in the past. If you're new, we'd encourage you to catch up here:
Policy Advantage Insurance Services literally has the ability to help you with your health benefits planning, no matter what your current situation is. This blog post intends to specifically identify where we can help.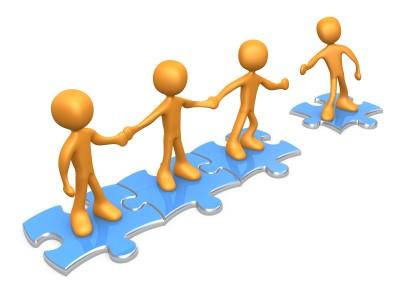 Employers of Any Size: We have the ability to help any size employer, large or small. If you're a business owner or executive, you probably know that there are some important differences between businesses (especially your number of full time equivalent employees), when it comes to healthcare reform. We can help employers with 2, 20, 80, 500, or even 1000's of employees. We can help you design an effective, efficient, and budget-conscience health plan that will fit any business.
Individual Health Insurance Plans Off of the Exchange: Are you self-employed or not offered a health insurance plan at work? It's now easier than ever to "shop" and find individual health insurance. If your income is too high to qualify for exchange subsidies, we can help you find a plan off of the exchange. These are plans that are purchased directly through the insurance companies.
Individual Health Insurance Plans On the Exchange: If you'd don't currently have access to an affordable health insurance plan, and your income is between 100% and 400% of FPL, you may qualify for help with your insurance premiums through the new health insurance exchanges in the form of "Advanced Premium Tax Credits" (or APTCs). These credits can significantly reduce the amount of your monthly premiums. Policy Advantage Insurance Services is "Covered California Certified" and can help you select plans on the new exchange.
SHOP Plans On the Exchange: The "SHOP" program is the new "Small Business Health Options Program." This is a new program on the exchange that is specifically designed to help small businesses (under 50 employees) expand health insurance options to their employees. Those businesses that have less than 25 employees may see significant tax-credits to off-set the cost of premiums. The SHOP program is a group health insurance plan.
As you can see, Policy Advantage Insurance Services has the capacity to help you in any circumstance. If you are a business, individual, or self-employed, we can help you find a plan that will fit your situation. One of our biggest goals is to help our clients save money and improve coverage. Contact us today, and we'll help you sort it all out.
Thanks for stopping by, we hope you found our information to be valuable. Check back at our blog to get further information about funding healthcare. Also, please share with your friends, clients, colleagues, and family. Here are a few of our other information outlets:
Home Page: https://policyadvantage.com
Twitter: http://www.twitter.com/PolicyAdvantage
Facebook: http://www.facebook.com/PolicyAdvantage
YouTube: http://www.youtube.com/PolicyAdvantage
Pinterest: http://www.pinterest.com/PolicyAdvantage
Word Press: http://www.policyadvantage.wordpress.com
https://policyadvantage.com/wp-content/uploads/2020/03/Policy-logo-png-1-300x130.png
0
0
PolicyAdvantage
https://policyadvantage.com/wp-content/uploads/2020/03/Policy-logo-png-1-300x130.png
PolicyAdvantage
2014-03-24 08:10:05
2016-05-28 01:36:43
Policy Advantage Insurance Services: How We Can Help