When you're living or travelling abroad, health insurance is not usually the first thing on your mind… but it can be a very important. If you ever need medical services while you're in another country, you may end up paying for these services out-of-pocket if you're not insured. That's where a international, travel, and expat health insurance plan can come in handy.
PolicyAdvantage.com partners with some of the best companies in the industry like Cigna Global and Anthem GeoBlue. With companies like these, you will:
Attain peace-of-mind when obtaining a policy with some of the world's biggest international insurers.

Have access to global networks of over 1 million quality hospitals, physicians, clinics, and health specialists.

Custom-tailor a plan that fits you or your family best.

Get top-quality 24/7 customer service while you're abroad.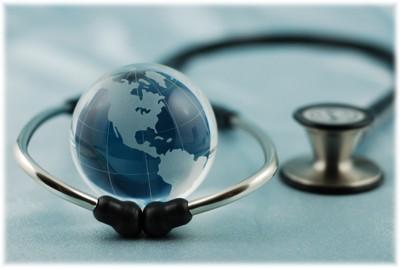 Q: What is international, travel, and expat health insurance?
A: It's health insurance when you're traveling, working, or living abroad. It's designed to give you and your family peace-of-mind and access to high-quality healthcare wherever you are in the world.
Q: Why would I need international health insurance?
A: In most cases, if you're a foreign national in another country, there is a pretty good chance that you and your family won't have access to the national health program where you're currently residing. Additionally, healthcare services vary widely across the globe, so the standard of care that you are accustomed to receiving at home may be significantly different than what you are used to.
Q: How does coverage work when it comes to international health insurance? 
A: International, travel, and expat health insurance plans are flexible to your needs. A plan can be designed to fit your coverage necessities and budget. Core benefits include things like: inpatient hospitalizations, surgeries, and other hospital or physician services. Additional benefit options can be added like: doctor visits, prescription drugs, and even cancer treatments.
Cigna Global and Anthem GeoBlue are two of the most reputable international, travel, and expat health insurers in today's market. Both have global hospital/physician networks and strong customer reviews; these companies can add peace of mind to your stay abroad.
Policy Advantage Insurance Services partners with both companies. If you're planning a trip overseas (long-term or short), or are going to be working or studying abroad, contact us today for a quote. Prices can vary based on where you'll be in the world, but we'll be sure to help you find the plan that fits you best, at the best price.
Thanks for stopping by, we hope you found our information to be valuable. Check back at our blog to get further information about funding healthcare. Also, please share with your friends, clients, colleagues, and family. Here are a few of our other information outlets:
Home Page: https://policyadvantage.com
Twitter: http://www.twitter.com/PolicyAdvantage
Facebook: http://www.facebook.com/PolicyAdvantage
YouTube: http://www.youtube.com/PolicyAdvantage
Pinterest: http://www.pinterest.com/PolicyAdvantage
Word Press: http://www.policyadvantage.wordpress.com
https://policyadvantage.com/wp-content/uploads/2020/03/Policy-logo-png-1-300x130.png
0
0
PolicyAdvantage
https://policyadvantage.com/wp-content/uploads/2020/03/Policy-logo-png-1-300x130.png
PolicyAdvantage
2014-06-09 06:48:34
2016-05-28 10:40:20
International, Travel, and Expat Health Insurance