This is another post in our series called "Phrases Made Easy." The purpose of this series is to help our clients and potential clients understand insurance jargon that has a tendency to be complicated.
Consumer directed healthcare is an important concept that sounds difficult… but it really is very simple! We've selected this phrase for a few reasons:
It's a concept that gives the consumer power to make their own health benefits decisions.

It is an important concept in the post-healthcare reform environment.

It is a phrase you will see a lot in our content at Policy Advantage Insurance Services (in fact, it was already in another one of our series' called Benefits Chalk Talk: Consumer Directed Healthcare).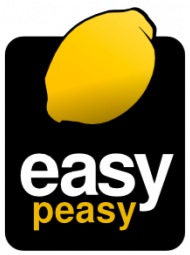 Here it is… this is the Policy Advantage Insurance Services definition of consumer directed healthcare:
Consumer directed healthcare is the idea that patients will behave as medical consumers. Patients will be the ones deciding how their healthcare dollars will be spent. Not doctors, employers, insurance companies, or the government.
That's it… that's all it is. You (the consumer) make your own decisions about your own health benefits.
As a consumer, you'll need to know about all of the different "tools" that are available to you. You'll also need to know whether-or-not you're getting help from an employer, the government… or if you're doing it on your own (there are also combinations of the three).
That's where Policy Advantage Insurance Services comes in. We share valuable, up-to-date, relevant information that helps businesses and individuals finance (pay for) healthcare. In other words, we help you put all the pieces together. These are the kinds of questions we can help you with:
What kind of health insurance plan should I be looking at?

What do I need to know about healthcare reform, and what kinds of new options are available?

How can my employer or the government help me?

Are there any tax incentives when it comes to health insurance/benefits?

Where does dental insurance and supplemental health insurance fit in?

What is a health savings account, and a health reimbursement arrangement?

…plus others.
There you have it… consumer directed healthcare, made easy. Thanks for stopping by, we hope you found our information to be valuable. Check back at our blog to get further information about funding healthcare. Also, please share with your friends, clients, colleagues, and family. Here are a few of our other information outlets:
Home Page: www.PolicyAdvantage.com
Twitter: www.twitter.com/PolicyAdvantage
Facebook: www.facebook.com/PolicyAdvantage
YouTube: www.youtube.com/PolicyAdvantage
Pinterest: www.pinterest.com/PolicyAdvantage
Word Press: www.policyadvantage.wordpress.com
https://policyadvantage.com/wp-content/uploads/2020/03/Policy-logo-png-1-300x130.png
0
0
PolicyAdvantage
https://policyadvantage.com/wp-content/uploads/2020/03/Policy-logo-png-1-300x130.png
PolicyAdvantage
2013-01-28 07:45:45
2016-06-05 13:02:02
Phrases Made Easy: "Consumer Directed Healthcare"