Welcome back to another edition of "Benefits Chalk Talk." Our biggest goal in this blog series is to help you understand all of the different tools (and planning strategies) that fund healthcare. By providing you with valuable, up-to-date, and relevant information… we'll give you the power to put things in place that make the most sense for yourself or your business. Knowledge is power; you'll be able to put a comprehensive program in place for yourself or your company, while saving money.
Today we're going to be talking about "defined contribution" health plans again. In case you've missed past blog posts, we've talked about these concepts a little bit already. If you'd like to read up about the concept a little bit more before moving on with this post, you can find further information about it here.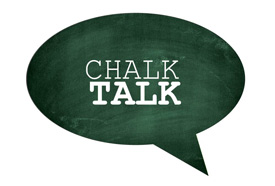 One of the biggest buzz phrases in health benefits planning today is "defined contribution." It's a red hot concept. There are a number of different reasons as to why it's becoming so popular. Here are a few of them:
Smart Benefits: In most situations, it is a "smarter" way for businesses and individuals to fund healthcare (especially financially). It just makes better sense.
Healthcare Reform: Depending on your defined contribution planning strategy, healthcare reform (ACA/Obamacare) has made current conditions more favorable towards defined contribution benefits planning. 
Technology: New computer programs and software are allowing businesses and companies to administer defined contribution health plans with ease. In most cases, these are what are called TPAs (or Third Party Administrators).
Innovation & Creative Benefits Planning: Businesses and companies have been dealing with rising healthcare costs for quite some time (especially with standard group health insurance plans). It has been tiresome and burdensome to find the right coverage, and contain costs. Defined contribution planning can address both of these issues.
The above listed are a few of the reasons why defined contribution health planning is becoming more popular. Now that you have a better understanding, the remainder of this blog post will concentrate on the different strategies using defined contribution concepts and components.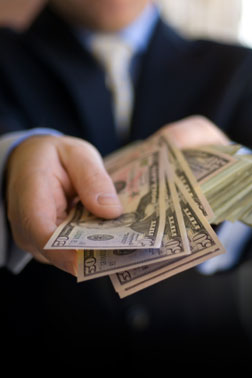 First off, we're going to take a second to briefly define the concept. Here it is, in simple layman's terms:
Defined contribution health plans are an allowance given to employees by an employer. An employer decides each month (or year) how much money they'd like to give to each employee to spend on healthcare benefits.
That's all it is. As you can see, it's very simple and budgetable. Once an employer gives each employee an allowance, the employee then decides how they would like to spend their money. It really is that simple.
There are a number of different strategies that can be utilized when setting up a defined contribution health plan. In this blog post, we're going to describe those defined contribution strategies in their most basic form. We'll get into further details about each strategy in later blog posts.
Here are currently some of the more popular defined contribution health plan strategies:
Group Health Insurance Plans with an HRA: This is what is called an "integrated" HRA (it is integrated with a group health insurance plan). A group health insurance plan (typically a high deductible plan) is offered to employees. The employer then decides on a monthly allowance (the defined contribution) to give to each employee through the HRA. The employee utilizes the HRA funds towards qualified medical expenses (ie: the deductible, etc). Essentially an employer is partially self-funding with the HRA, and retaining funds that would normally go to insurance companies. 
Group Health Insurance Plans with HSAs: Certain TPAs or Third Party Administrators (who are usually also technology companies), partner with insurance carriers to set up a pre-determined arrangement of group health insurance plans. Then, a TPA (like www.liazon.com) allows clients to select which products fit them best. The employer still decides the amount of money they would like to give to each employee each month, and employees chose the plan they want (still the defined contribution concept). In this strategy, HSAs are usually used instead of HRAs.
After Tax Stipends:

 You "define a contribution" (ie: $300) per month, and employees then purchase their own individual health insurance plans. Employees can pick from insurance policies that are both on or off the public health insurance marketplaces (where they may receive substantial subsidies, based on income). This strategy is budgetable, and gets business owners out of the business of making insurance decisions. Employees make their own decisions and purchase their own plan. Effectively, all it is is an after-tax stipend. A raise.
As described above, there are a number of different strategies where an employer can utilize the "defined contribution" planning model. Those listed are only a few of them, and there are further details regarding all three. If you have questions, we encourage you to contact us. We work with the TPAs (Third Party Administrators) that can make defined contribution health benefits planning work for your company.
Defined contribution health benefits planning strategies will also continue to evolve and change, as further guidance is rolled out from the Department of Labor, and HHS. We stay on the front end of all of that, and will continue to keep you up-to-date.
Thanks for stopping by, we hope you found our information to be valuable. Check back at our blog to get further information about funding healthcare. Also, please share with your friends, clients, colleagues, and family. Here are a few of our other information outlets:
Home Page: https://policyadvantage.com
Twitter: http://www.twitter.com/policyadvantage
Facebook: http://www.facebook.com/policyadvantage
YouTube: http://www.youtube.com/policyadvantage
Pinterest: http://www.pinterest.com/policyadvantage
Word Press (you are here): http://www.policyadvantage.wordpress.com
https://policyadvantage.com/wp-content/uploads/2020/03/Policy-logo-png-1-300x130.png
0
0
PolicyAdvantage
https://policyadvantage.com/wp-content/uploads/2020/03/Policy-logo-png-1-300x130.png
PolicyAdvantage
2013-04-08 07:45:04
2013-04-08 07:45:04
Benefits Chalk Talk: Defined Contribution Health Plan Strategies