An insurance plan that pays you cash when you get sick or hurt, right? You got it. That's the exact concept behind supplemental health insurance. In this blog article… we're going to describe supplemental health insurance, talk about the different policies that are available, and explain exactly where it fits in.
Here are some examples of the plans that fit into the category of supplemental health insurance:
Personal Accident Indemnity Plan

Personal Cancer Indemnity Plan

Hospital Protection Plan (cash benefits for hospitalizations)

Specified Health Event/Critical Illness Plan (things like heart attacks & strokes)

Vision, Dental, Short Term Disability, and Life Insurance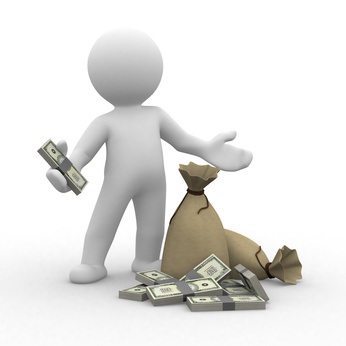 As mentioned above, unlike major medical insurance (which pays physicians, surgeons, and hospitals)… supplemental health insurance pays the policyholder a cash benefit to use where they need it the most. Yep, you manage the cash benefit yourself. It's important to understand that it's different than health insurance. Here are some examples of the places where people use their cash benefits:
Out of pocket medical expenses: cash benefits from supplemental health insurance can be used to pay for things like deductibles, co-payments, and other out-of-pocket medical expenses. 
Rent & mortgage payments: in certain situations where someone is sick or hurt, they may need some additional help w/ maintaining their standard of living. You can use cash benefits to make mortgage and rent payments.
Car/Kids/Gas/Utilities/Groceries: if you're sick or hurt, these types of things continue to go on. Cash benefits from a supplemental health insurance plan can help assist with these kinds of expenses.
Additional Treatment Options & Travel: in certain situations (ie: cancer situations, severe accidents, etc), a patient may want to travel and/or seek treatment outside of the network. They may want to see a specific surgeon, visit a renowned institution for specialized care, have a specific procedure performed, etc. Cash benefits can help with these kinds of expenses.
Depending on the major medical plan that you have in place, and the standard of living you maintain… as listed above, you can see exactly where supplemental health insurance fits in. It can be a very important component of your overall benefits planning strategy (individual & business). 
That covers the basics on the concept of supplemental health insurance. Keep in mind that supplemental health insurance is also typically much more affordable than health insurance. It's a good idea to educate yourself on it, and understand it. It also fits in with any health insurance plan (some more than others).
Thanks for stopping by, we hope you found our information to be valuable. Check back at our blog to get further information about funding healthcare. Also, please share with your friends, clients, colleagues, and family. Here are a few of our other information outlets:
Home Page: https://policyadvantage.com
Twitter: http://www.twitter.com/PolicyAdvantage
Facebook: http://www.facebook.com/PolicyAdvantage
YouTube: http://www.youtube.com/PolicyAdvantage
Pinterest: http://www.pinterest.com/PolicyAdvantage
Word Press: http://www.policyadvantage.wordpress.com
https://policyadvantage.com/wp-content/uploads/2020/03/Policy-logo-png-1-300x130.png
0
0
PolicyAdvantage
https://policyadvantage.com/wp-content/uploads/2020/03/Policy-logo-png-1-300x130.png
PolicyAdvantage
2013-01-07 07:45:09
2016-06-13 10:25:46
Benefits Chalk Talk: Your Guide to Supplemental Health Insurance