Thanks for stopping by today, we're glad that you here. Today we're going to talk about the Covered California SHOP program, otherwise known as the Small Business Health Options Program.
As you know, Covered California is the new state health insurance exchange in the state of California. The new exchanges were a major part of healthcare reform, and were designed to help extend health insurance coverage to eligible individuals and businesses. There are two different programs available at Covered California:
Individual & Family Plans (IFP): these are plans that you enroll in outside of an employer (or group) plan. They are available with APTCs (or subsidies) at the exchange. These subsidies make premiums more affordable.
SHOP (Small Business Health Options Program): these are group health insurance plans through Covered California that are available to qualified businesses. Depending on the size and average income of your business, you may be eligible for tax credits that can help reduce the cost of coverage. 
Many of you are probably familiar with the individual plans that are available through the exchange (option #1 above). A lot of you probably even enrolled — over 1.2 million people in California participated during the exchange's first open enrollment period that just ended.
Even though you might be familiar with individual health plan enrollment at the exchange, this article is about option #2 above. Covered California can also help small businesses.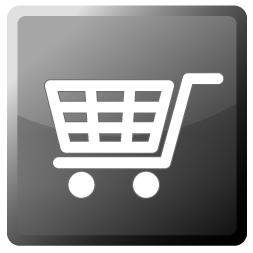 If you're a small business owner (especially in a group with less than 25 FTEs), you may want to take a close look at Covered California's SHOP. This program is specifically designed to help small businesses offer coverage. Here are some important facts about the SHOP:
It's a new marketplace through the Covered California exchange designed specifically for businesses with 1-50 eligible employees.

Employers under 50 FTE are not required to provide health insurance, but this program could be a good option.
Important: unlike individual enrollment, Covered California SHOP enrollment is open all year in 2014. So, request information and a quote anytime this year.
An eligible full-time employee is an employee that works 30hrs per week or more for the month. An eligible part-time employee is an employee that works 20hrs per week or more for the month.

To be eligible for SHOP, an employer must provide a minimum 50% contribution to employee plans.
Question #1: What businesses are eligible for a tax credit?
Answer #1: Businesses that 1) have fewer than 25 FTE for the year, 2) have an annual average wage of less than $50,000 per FTE, and 3) who pay at least 50% of their employees' premium costs.
Question #2: How much is the tax credit?
Answer #2: Starting in 2014, the maximum tax credit for businesses as a percentage of insurance premium expense is 50% (or up to half of your premium). The maximum tax credit for tax-exempt organizations as a percentage of insurance premium expenses is 35%. These premium subsides are available for two consecutive years.
As a small business owner, it's a great idea to talk with a Covered California "Certified Agent" about this program. They can run a quote for you. You may be eligible for substantial premium savings. Policy Advantage Insurance Services is certified and can help you with your questions. Feel free to contact us anytime. For more information about SHOP, please visit their official FAQ page here.
Thanks for stopping by, we hope you found our information to be valuable. Check back at our blog to get further information about funding healthcare. Also, please share with your friends, clients, colleagues, and family. Here are a few of our other information outlets:
Home Page: https://policyadvantage.com
Twitter: http://www.twitter.com/PolicyAdvantage
Facebook: http://www.facebook.com/PolicyAdvantage
YouTube: http://www.youtube.com/PolicyAdvantage
Pinterest: http://www.pinterest.com/PolicyAdvantage
Word Press: http://www.policyadvantage.wordpress.com
https://policyadvantage.com/wp-content/uploads/2020/03/Policy-logo-png-1-300x130.png
0
0
PolicyAdvantage
https://policyadvantage.com/wp-content/uploads/2020/03/Policy-logo-png-1-300x130.png
PolicyAdvantage
2014-04-14 10:01:05
2016-05-28 10:43:51
Covered California: SHOP (Small Business Health Options Program)