If you've been following along at our blog, you'll understand that there are now "open enrollment" dates each year for Individual and Family Plans (IFP). 2014 open enrollment is coming to a close soon. This very important blog post is for everyone: individual clients, group & employer clients, potential clients, friends, co-workers, family, and anyone else.
**Individual and Family Plan (IFP) open enrollment is coming to a close on March 31st, 2014. There are only 10 days left in 2014 to enroll.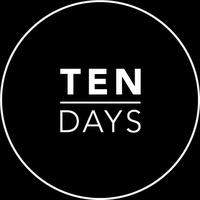 Here are some important notes:
Open enrollment applies to all individual insurance plans on and off the new exchange.
Those who don't have a plan by March 31st, 2014 will not be able to enroll after this date until next Fall, unless there is a "qualifying event" (an example: loss of employer coverage).
Good reasons to look into enrolling in a plan: health insurance can be very important, you may be able to find a good plan at a good price, and there is also a tax penalty this year for individuals who have not enrolled in a health plan.
Policy Advantage Insurance Services has the capacity to help with all plans: on the exchange, off of the exchange, and group/employer plans. Regardless of your situation, we can help.
We've helped many people enroll since last Fall (both on and off of the exchange). If you know of anyone: friends, family, co-workers, or anyone uninsured… please contact us (or share our info) and we can help them sort it out online, over the phone, or in-person.
Thanks for stopping by, we hope our information was valuable to you. Check back at our blog to get further information about funding healthcare. Also, please share with your friends, clients, colleagues, and family. Here are a few of our other information outlets:
Home Page: https://policyadvantage.com
Twitter: http://www.twitter.com/PolicyAdvantage
Facebook: http://www.facebook.com/PolicyAdvantage
YouTube: http://www.youtube.com/PolicyAdvantage
Pinterest: http://www.pinterest.com/PolicyAdvantage
Word Press: http://www.policyadvantage.wordpress.com
https://policyadvantage.com/wp-content/uploads/2020/03/Policy-logo-png-1-300x130.png
0
0
PolicyAdvantage
https://policyadvantage.com/wp-content/uploads/2020/03/Policy-logo-png-1-300x130.png
PolicyAdvantage
2014-03-20 08:53:55
2016-05-28 10:44:55
Important Outreach: Only 10 Days Left in 2014 Open Enrollment