Yesterday (on 2/10/14) the Obama Administration announced an additional delay to the healthcare reform law's "employer mandate." This new announcement stated that medium-sized businesses (those from 50-99 employees) will now have additional time to cover their employees with a health insurance plan.
This is the second announcement of a delay with regard to the employer mandate. Back in July of 2013, the entire mandate (for those employers with 50 or more full time equivalent employees) was postponed until 2015. Now, the "medium sized" employers in that group (those with 50 to 99 workers) will be given an additional year (until 2016) to provide "minimum essential coverage" or face tax penalties.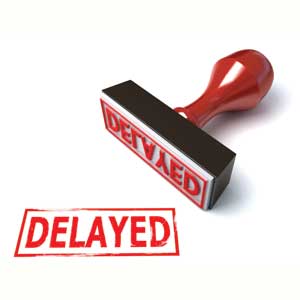 With this new announcement, comes an additional "grace period" for employers that are at or above 100 employees. The employers in this group will still have to cover their workers. However, originally they only needed to cover 95% of their total full-time employees. Now, with the grace period, they will only need to cover 70% of their full-time employees in 2015. In 2016, they will need to cover 95% of their employees.
The main idea behind this recent delay: to provide a "dual phase-in" period for the employer mandate, and lighten the burden on those  employers in the 50 to 99 employee range that have not provided health insurance in the past.
Thanks for stopping by, we hope our information was valuable to you. Check back at our blog to get further information about funding healthcare. Also, please share with your friends, clients, colleagues, and family. Here are a few of our other information outlets:
Home Page: https://policyadvantage.com
Twitter: http://www.twitter.com/PolicyAdvantage
Facebook: http://www.facebook.com/PolicyAdvantage
YouTube: http://www.youtube.com/PolicyAdvantage
Pinterest: http://www.pinterest.com/PolicyAdvantage
Word Press: http://www.policyadvantage.wordpress.com
https://policyadvantage.com/wp-content/uploads/2020/03/Policy-logo-png-1-300x130.png
0
0
PolicyAdvantage
https://policyadvantage.com/wp-content/uploads/2020/03/Policy-logo-png-1-300x130.png
PolicyAdvantage
2014-02-11 12:52:32
2016-05-28 14:56:06
Extended Delay: Insurance Mandate for Medium-Size Employers (50 to 99 employees)